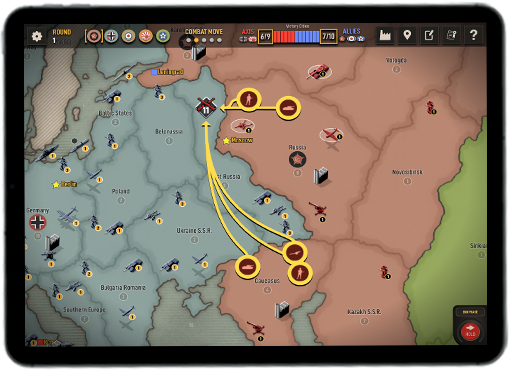 Join the Battle — Now on tablets!
Axis & Allies 1942 Online is the official digital version of Hasbro's strategy classic—Axis & Allies 1942 Second Edition! Play as World War II powers on either side of the conflict: the United States, United Kingdom, and Soviet Union form the Allies, while Germany and Japan make up the Axis.
This board game fits your screen AND your busy schedule. Get notified on your turn, and command armies at your own pace!
Play it on PC or Tablets!